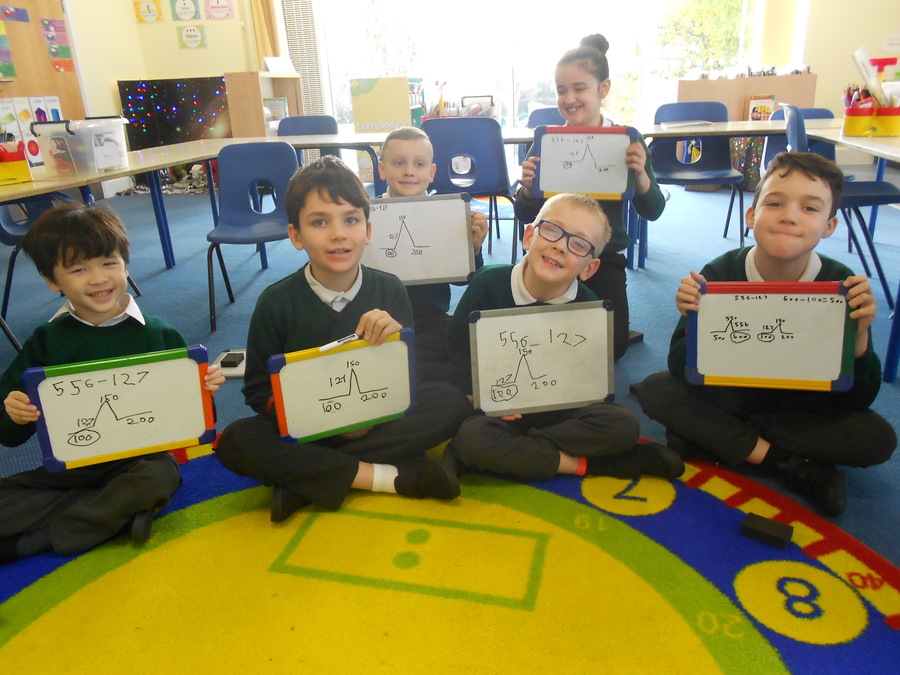 This week in maths we have been continuing to round numbers to the nearest ten, hundred and thousand. This is now helping us to estimate answers, so for example with the sum 347+58 we can round 347 to the nearest hundred (300) and round 58 to the nearest ten (60). We can then add 300 and 60 to give us an approximate answer. See our photo for some of our written calculations to support this work.
in literacy, we have been reading 'The Paper Bag Princess'. We then wrote our own endings using the play script structure and performed them as a group.
This week in maths we have been focussing on rounding numbers to the nearest 10. In literacy, we have started a new unit about play scripts and have been reading and performing a variety of play scripts. In speech therapy group activities we are continuing to focus on our listening and memory skills. Lego therapy is also continuing on a weekly basis as it helps the children to focus on these skills.
Speech and Language Base
Welcome to our new updated webpage! The children settled well at the beginning of term and have been working hard. In maths we have been focussing on place value and understanding number. In literacy we have shared 'Journey' by Aaron Becker, some fables as part of a narrative unit and are now learning about free verse poetry. You will have the opportunity to see your child's work on our parent's consultation evening.