We are now half way through the Spring term! Everybody has been working very hard and enjoying their work.
We have been learning about alternative fairy tales in literacy. For our take one book we read 'Space Race' by Malorie Blackman and wrote settings based on a space theme.
In maths we have been learning about perimeter and investigating different types of lines, such as perpendicular and parallel.
Homework continues to be completed to a very high standard, well done everybody!
Enter text...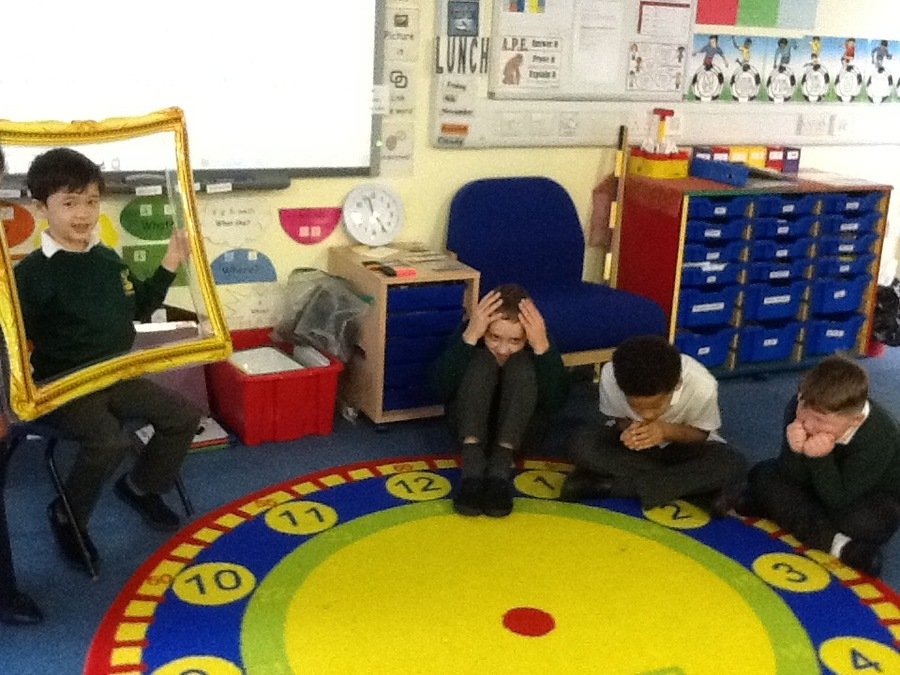 We have been enjoying writing and performing play scripts based on familiar stories.
Speech & Language Base
We are now several weeks into the Autumn term. Having completed 'Mirror' as our take one book focus we have since completed a poetry unit about rainforests and a narrative unit about fables. Today we shared our fables with children from year 2T. We are now beginning a non-narrative unit about recounts.
Each Monday afternoon we have been working with the children focussing on pre-teaching topic vocabulary for their year group. Most classes will be changing their topic after half term so we will be supporting them to learn new words about this.
Homework has been completed regularly and to a high standard. The children have said that they really enjoy completing the homework tasks with you at home so thank you for your support with this.
Speech & Language Base
Welcome back to the new school year at Downfield Speech and Language base!
The children are all settling in well and making a great start to their work. We have been learning about place value in maths and enjoying a text called 'Mirror' in our literacy lessons. The children have been working in their mainstream classes each afternoon and topic work for each year group is well underway.
Just a reminder that we expect the children to read at home to an adult at least 3 times a week. Please write in the reading record when you read and discuss the book with your child. Please use the questions in the book to support your child's understanding of the text. Homework books are due in each Wednesday and sent home each Friday.
We're looking forward to an exciting term!
Thank you for your continued support.