Welcome to our class page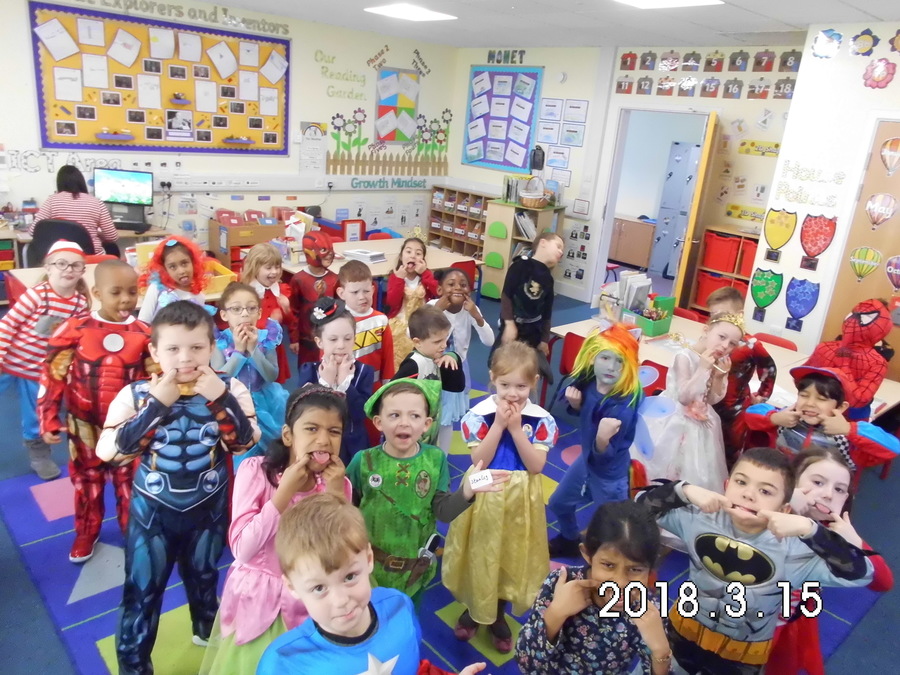 Our Country
1P Class presentation will be
Afternoon Tea !
See you there.
Great Explorers and Inventors
Happy New Year !
This half term our topic will be 'Great Explorers and Great Inventors'. We will be learning about lots of famous inventions and explorers and will be become explorers ourselves through Science, Art and History in particular.
We will be looking at artists and creating our Impressionist artwork in the style of Monet.
We will be having a brand new role play area in our class soon...I wonder what it will be?
Find out more soon!
Mrs Phillips
In RE, we having been learning about Christianity and what it means to be a Christian through prayer and worship.
Today, Reverend Theresa came into our school and we listened nicely as she told us about going to Church and what people do once they are there ? We then listened to a story from the bible and learnt a new song with the actions too.
We asked Reverend lots of brilliant well thought out questions about our local church and we were all invited to Church for their Christingle Service on Sunday 4th February at 10 am.
Listen to our song on Seesaw !!
We had a Science workshop and we used some of our sense such as smell, touch and see.
We made slime that we could take home to our parents and carers (fantastic) and most of all we had great fun with Steve the Scientist.
1P CLASS PRESENTATION!
We will be having our Class Presentation on Thursday 22nd March at 2.45 . It will be held in 1P and we would love to see you all there!
The children can be taken home after the presentation is finished.
Just a quick reminder that if children do not have full PE kits in school please could you ensure this is sent into school as soon as possible!
PE is on Wednesday Morning.
Health and Safety: Parent and Carers
Please remove or cover your child's ear rings on PE days.
Please ensure that you read with your children at least 3 times a week.
I would like to thank you so much for all of the fantastic homework from the children.
We will be giving out Homework award certificates each week for the best homework for that week.
The children have really enjoyed sharing their great work with their peers and the adults too.
What the animals heard ?
Is our topic for this part of the term.
Our class assembly on Friday 20th October at 2.45 pm was a great success and we thank you all for attending.
We have been reading the story Knuffle Bunny in class and the story is about a little girl who loses her favourite teddy bear.
Here we are with our favourite bears who have been invited into class to help us to write our own version to the story.
Class 1P
Welcome!
Welcome to our class page.
We will be posting updates about our class as often as possible, so please check back to see what the children have been up to.
All about me !
Some information about our class 1P
Reading books will be changed on Mondays, Wednesdays and Fridays. Please ensure that you read with your children at least 3 times a week.
Homework will be given out on Friday. Please return the homework on the following Wednesday.
We have PE on a Wednesday mornings, please ensure all of your child's PE kit are clearly labelled.
Mrs B Phillips