Year 1E
The children have had a very busy first five weeks in Year One. They are all settling in well and are now familiar with our busy daily routine.
They have enjoyed learning all about different cultures as part of our recent Literacy topic. As a class they designed and made a 'Magic Carpet' which you can see below. This story is all about how families can be very different but at the same time share traits which make us similar. Our Magic Carpet represents 1E with all our differences and similarities . Together in 1E we work as a team when we are at school and our different personalities are always valued and respected.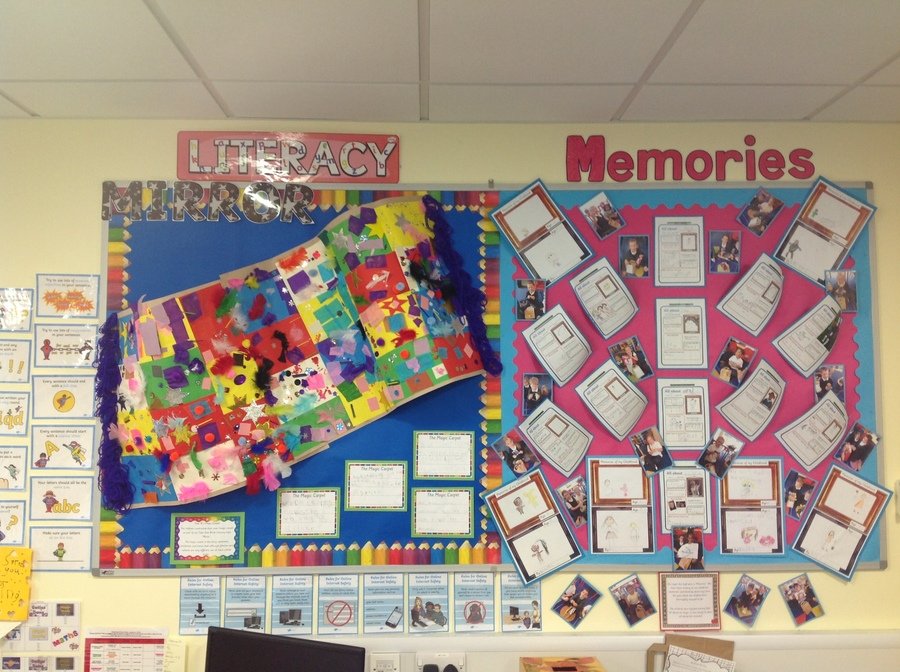 The children are especially enjoying our 'Memories' topic this term. They have been drawing self-portraits in Art, whilst learning about the continents and the United Kingdom in Geography, exploring toys from the past in History and using algorithms to instruct a robot in Computing. They are also thoroughly enjoying P.E this half term, where they have been participating in Dance lessons. Some of the children's dance videos have been uploaded to SEESAW and they have been truly thrilled that their parents have been able to watch their routine online.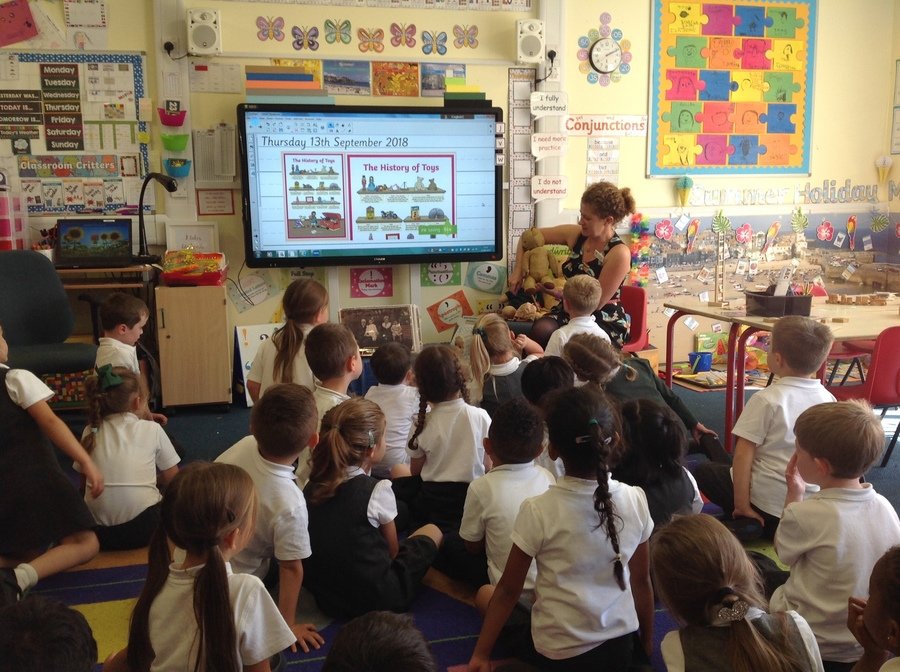 If you have not yet signed up to SEESAW, please talk to me and I will organise for you to be given the access code. For those of you who have now signed up, I look forward to sharing more videos and pictures of our daily activities.
As part of the Downfield School reading policy, please ensure that you are reading with your child at least three times a week at home and that they are completing their homework on a weekly basis. Homework will be handed out on a Friday and is due in the following Wednesday.
Look back here soon to see what else we have been up to in class!
Miss English
Year 1E
Welcome to 1E!
Our topic this term is Memories. The children will be taking part in several fun activities including a visit from Hertford Museum, where we will be looking at toys past and present and comparing their similarities and differences.
Thank you for sending in the children's 'All About Me' bags as it was lovely to learn all about the children! The effort that you put into these bags was greatly appreciated. Furthermore, the children are thoroughly enjoying the role-play area titled 'Summer Holiday Memories'.
Our 'Take One Book' is called Mirror by Jeannie Baker. The book is about two families who live in different cultures. The children are really enjoying learning all about the differences in the lives of the families as well as their cultures. The children have also learnt that although families can be very different, they can also have traits that bring them together.
Look back here soon to see what we have been up to in class!
Miss English