What's at the end of the Garden?
Welcome back! We hope you had a wonderful Easter break.
This half term our new topic is 'What's at the end of the Garden'.
We will be taking part in lots of fun activities in class!
Here are just s few examples of the things we are going to be doing...
We will be growing plants and finding out about what they need to grow well.
We will be making our own salads and tasting them in DT!
We will be creating artwork using plants and flowers.
We have our class trip!
We are in the process of making a new role play area in 1JA... I wonder what it will be?
Here are some clues...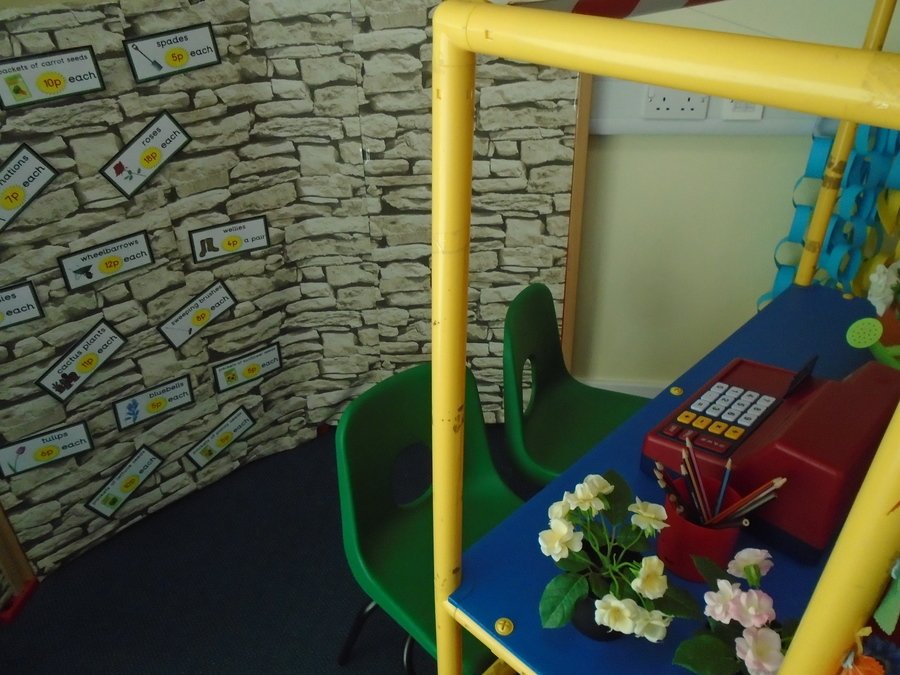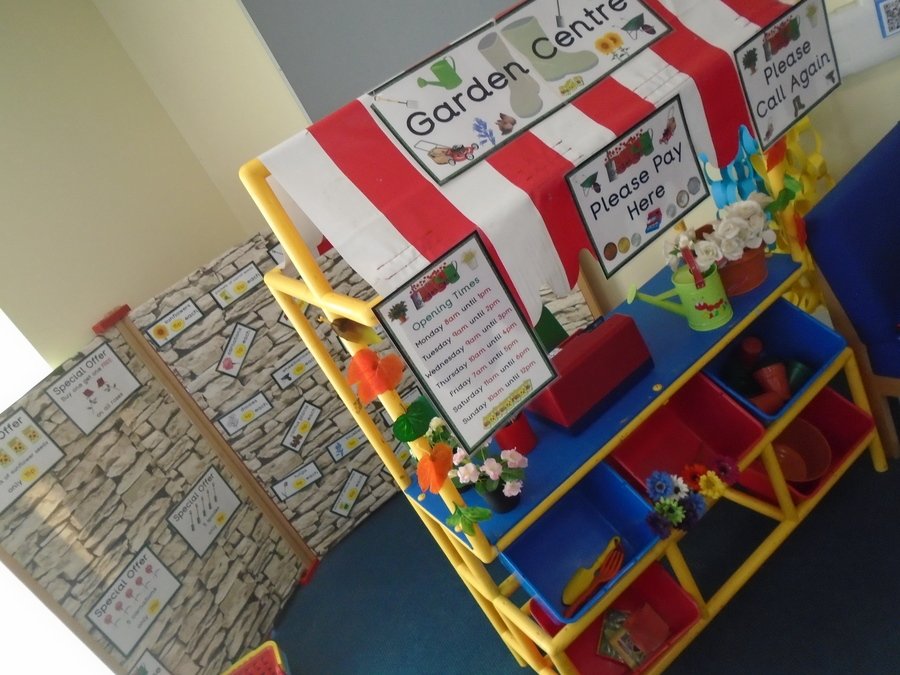 World Book Day.
Today the children in 1JA came to school dressed as their favourite book characters. The children all look fantastic! Thank you to everyone for making such a great effort!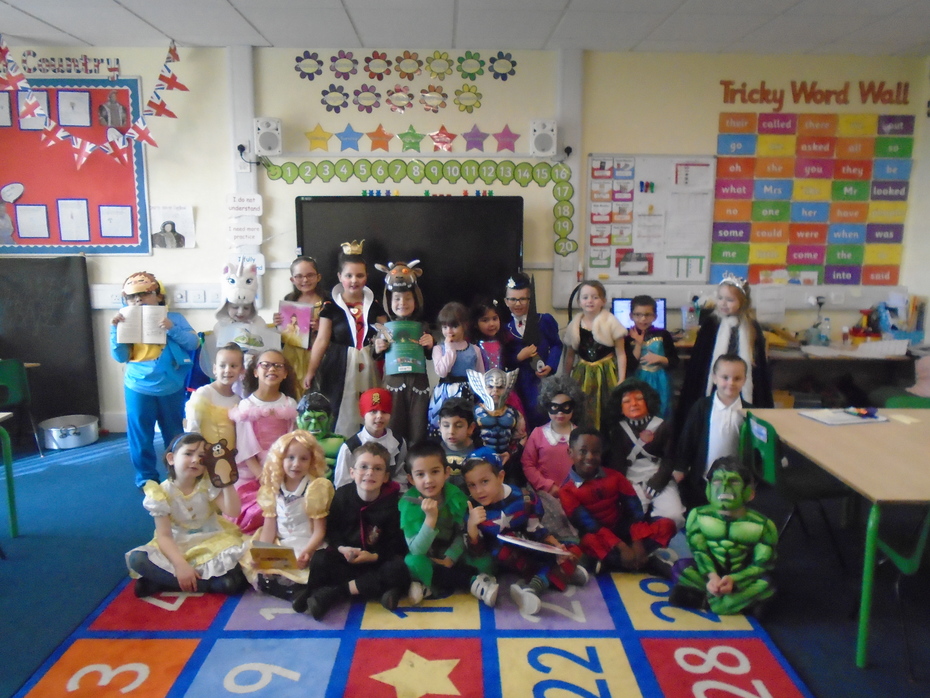 Our Country.
This term we have been looking at the topic 'Our Country.'
In Art we have really enjoyed looking at nature sculptures. We have been creating our own land art using natural materials. We have also made a giant piece of land art that is displayed in our classroom.
In RE this term we have been looking at the religion 'Judaism.' The children have been learning about the festival of Hanukkah and the festival of light.
Our class presentation will take place on Wednesday 14th March at 2:45pm in Year 1JA's classroom. The children have all been working really hard this term and have lots of work to share with you! We look forward to seeing you there!
We will be announcing some exciting news about our school trip which will be happening in the Summer Term!
We will keep you posted!
Mrs Allan and Mrs Jones.
Sublime Science
This morning we were lucky enough to take part in a Science workshop. We had such an amazing time! Here are some photos of us enjoying it.
We are Having Fun in Year 1!
We have had a busy few weeks in Year 1! We have been enjoying our new topic and have learnt a lot already.
We have a brand new role play area...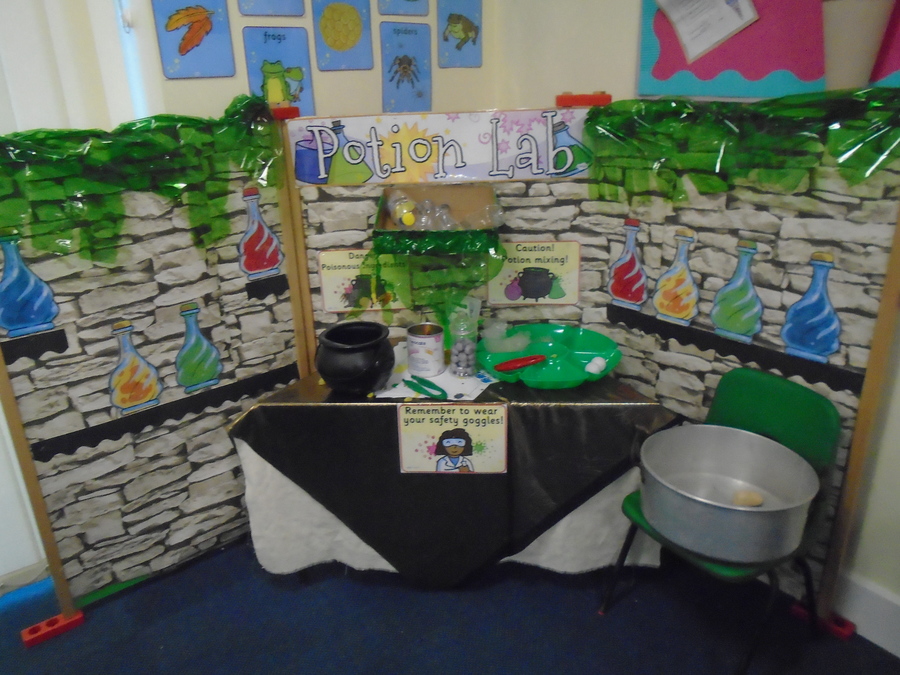 We have been inventing lots of new potions for our lab :)
We have been thinking about where we would like to go if we were 'Great Explorers'. Mrs Jones was telling us about how she would love to see the Northern Lights if she were an explorer. We used chalks and black card to create our own Northern Lights pictures. We had to smudge the chalk upwards to create the lights. Here are some pictures of our completed artwork!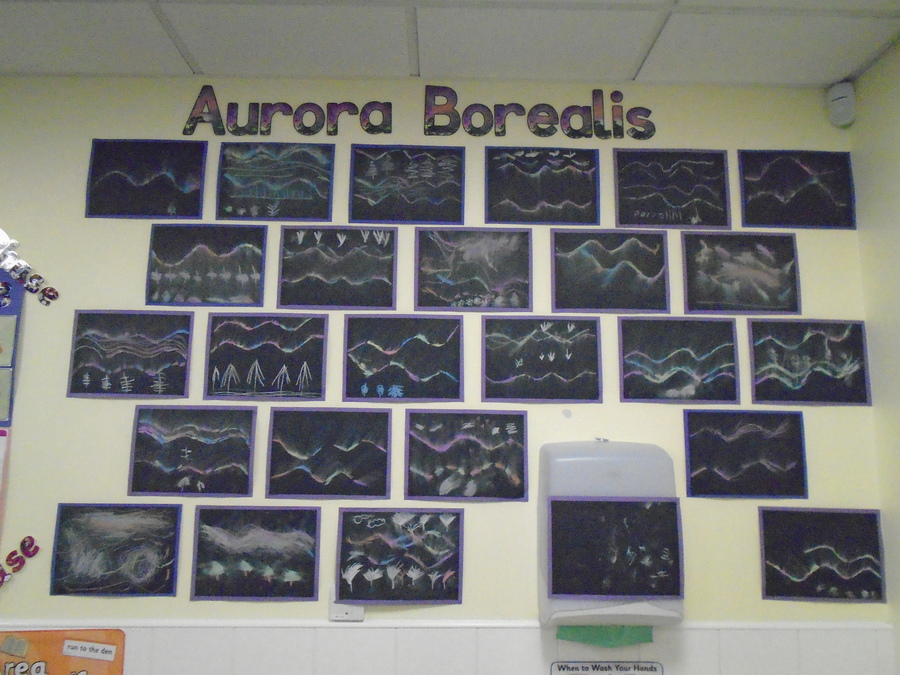 1JA CLASS PRESENTATION!!!!!!!!!
We will be having our Class Presentation on Wednesday 28th February at 2.45 . It will be held in 1JA and we would love to see you all there! The children can be taken home after the presentation is finished.
Just a quick reminder that if children do not have full PE kits in school please could you ensure this is sent into school as soon as possible! PE is now on a Thursday Morning.
Thank you so much for all of the fantastic homework the children have been sharing some of it with us in class.
Mrs Jones & Mrs Allan
Welcome Back 1JA!
Happy New Year! :) We hope you all had a wonderful Christmas!
This half term our topic will be 'Great Explorers and Great Inventors'. We will be learning about lots of famous inventions and explorers and will be will become explorers ourselves through Science, Art and Geography in particular.
Yesterday we became artists and created Impressionist artwork in the style of Monet. We used our fingers to recreate his style using colourful Acrylic paints.
We will be having a brand new role play area in our class soon...I wonder what it will be?
Find out more soon!
Mrs Jones
Christmas Party :)
This afternoon we had our class Christmas Party! We had such a fun time playing party games, playing Christmas music and eating party food!!
Here we are playing party games and eating our food.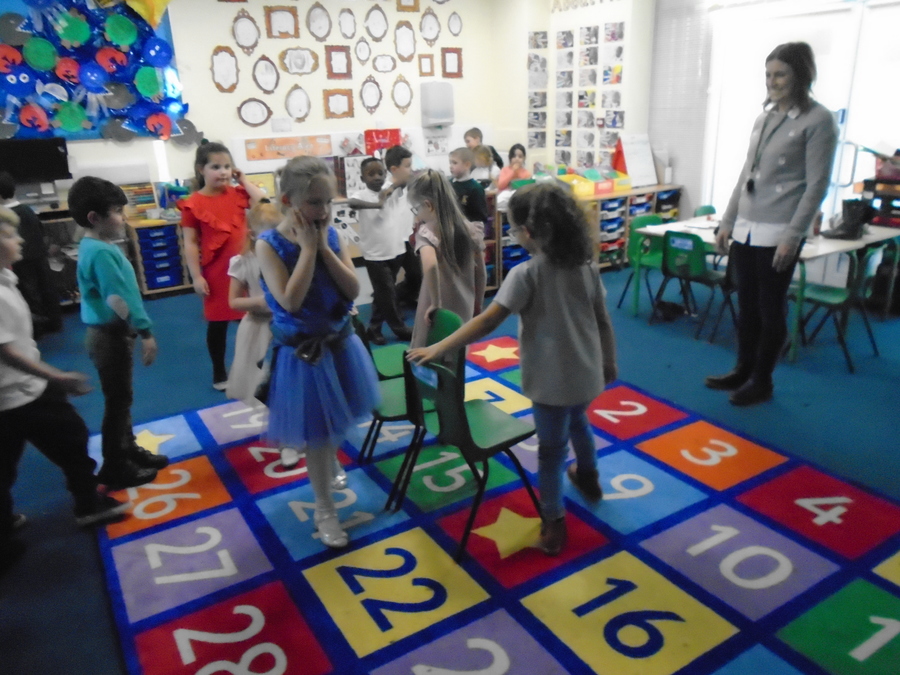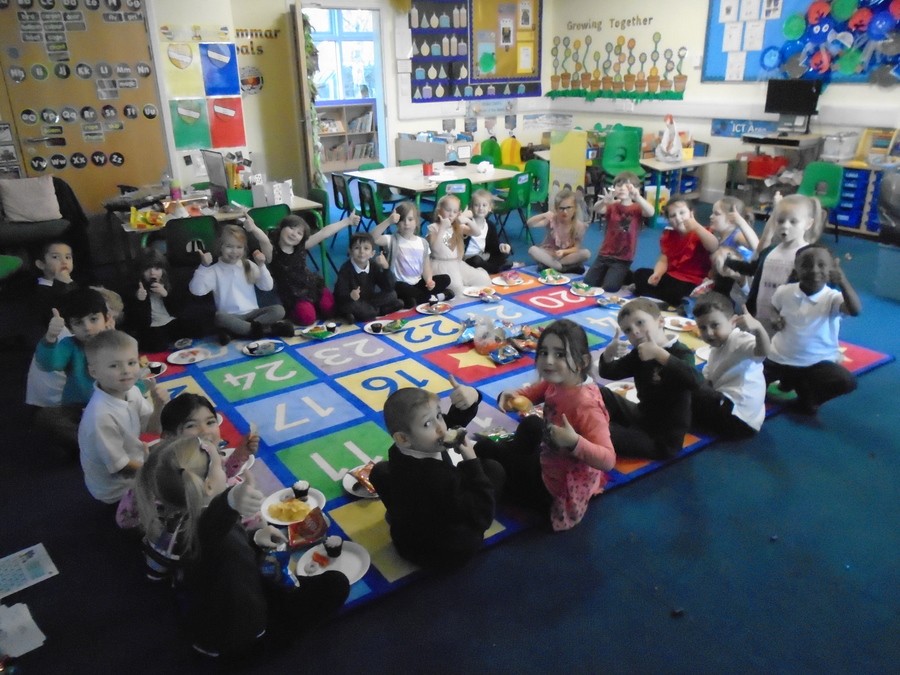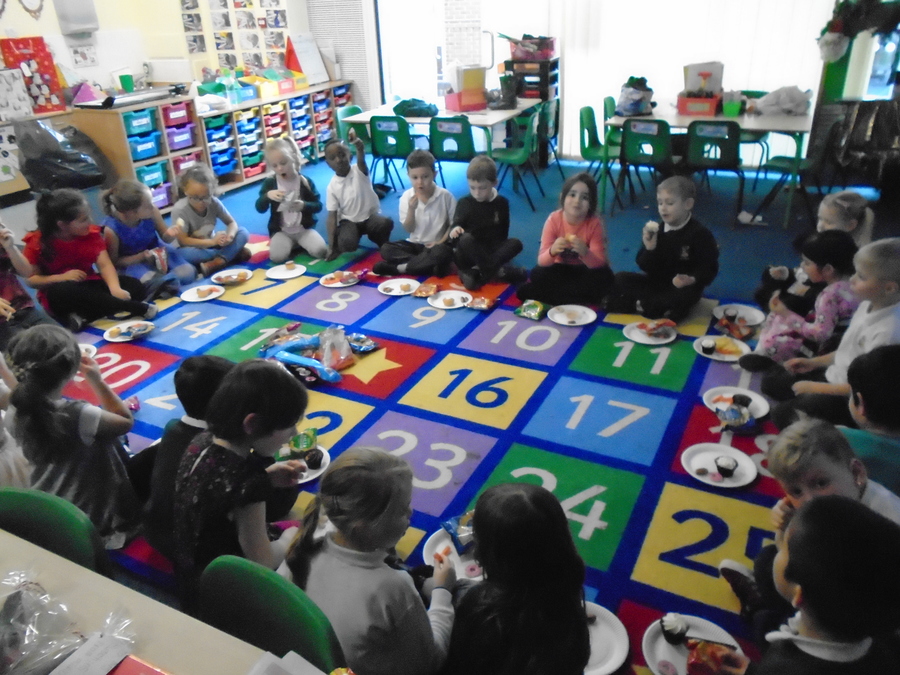 Panto Time!!
This morning Year 1 were lucky enough to get to watch a Pantomime in the School hall with the rest of the school. The Pantomime performed was 'Treasure Island'. The children had a wonderful time!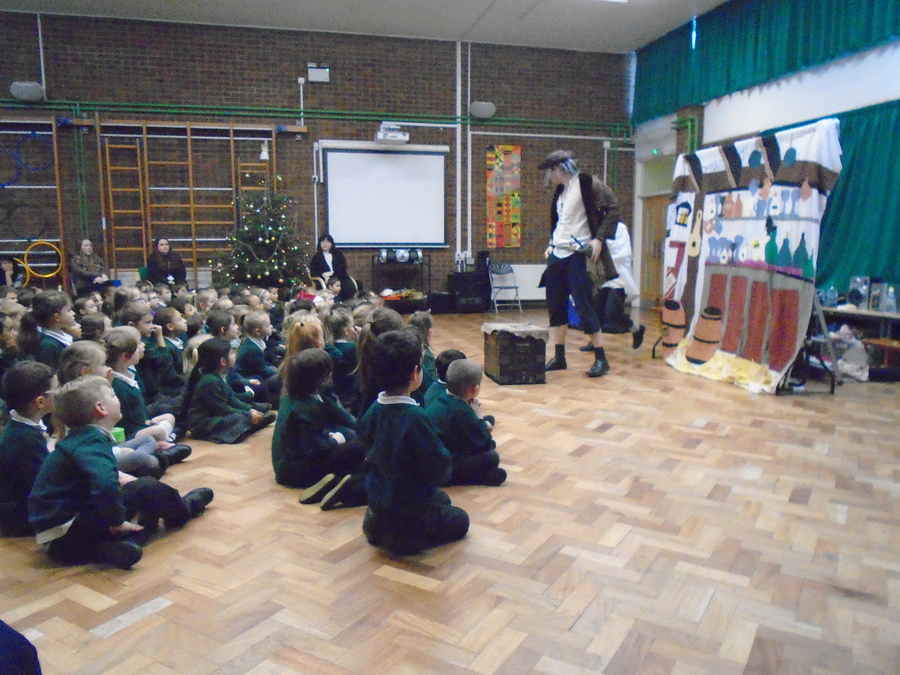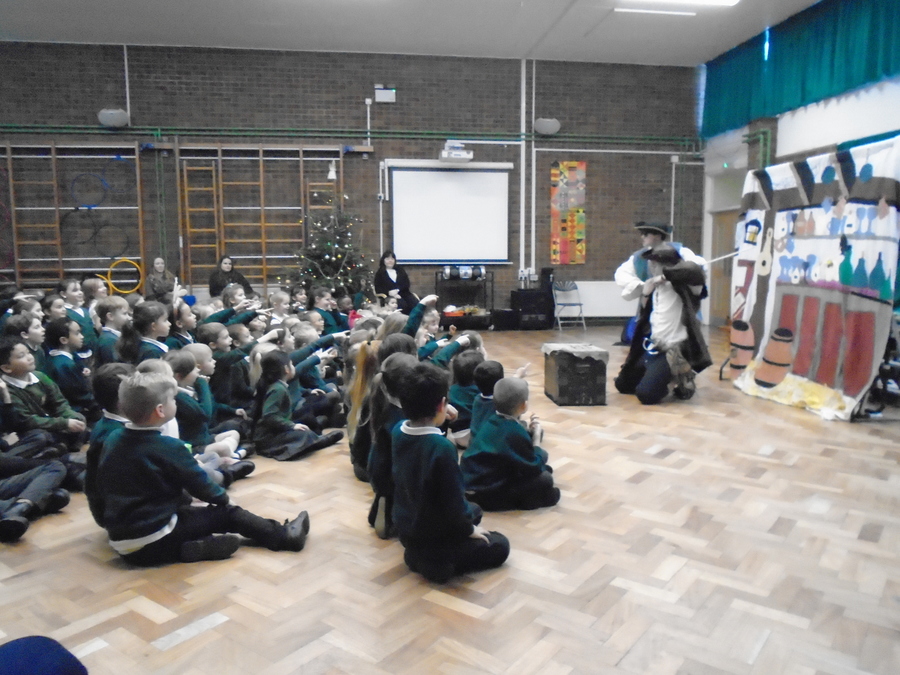 Once Upon a Time Workshop!
This morning Year 1 were lucky enough to take part in a Literacy workshop. They used drama to explore different Fairy Tales. Here are some pictures of what they got up to.
Our Classroom!
We have been working really hard in 1JP! Our displays show some of the things we have been doing in class.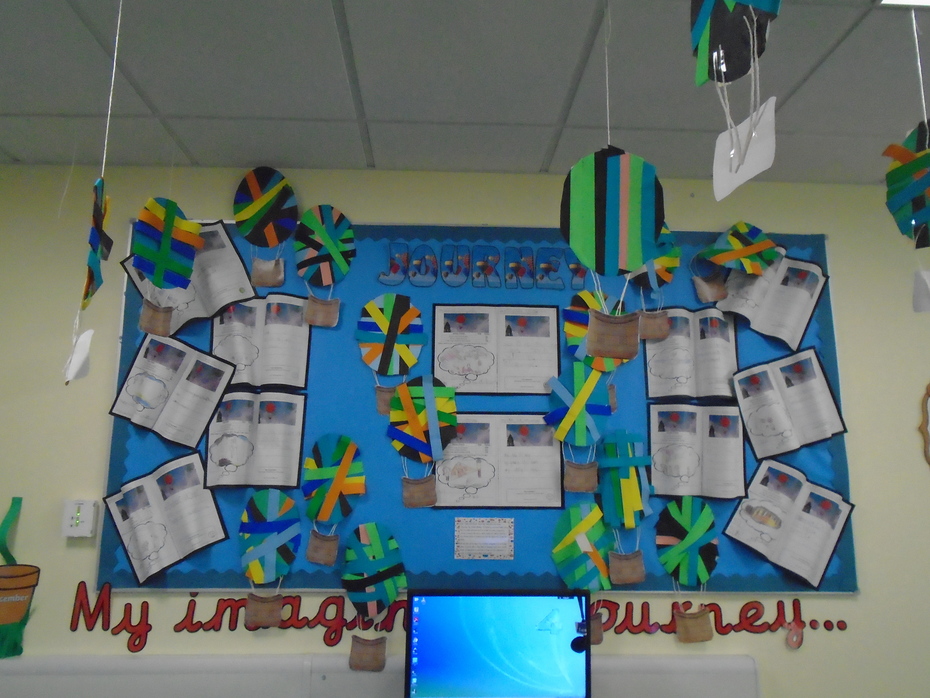 Year 1JP
Welcome to 1JP's Class Page!
Here is some information about our class 1JP
Homework will be given out on Friday. Please return the homework on the following Wednesday.
Please ensure that you read with your children at least 3 times a week.
We have PE on a Tuesday Mornings, please ensure all of your child's PE kit are clearly labelled.
Thank you to all of you who attended our Class Presentation at the end of last half term!
Our new topic will be 'What the Animal's Heard'.
Check here soon to see what we have been doing in class!