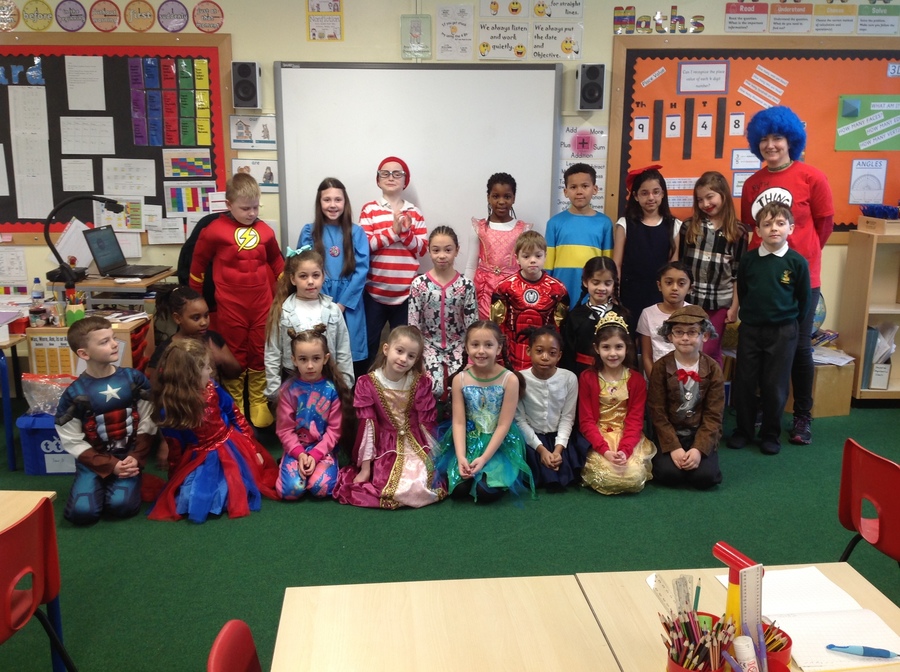 World Book Day
We had a lovely day on Friday! Thank you to all of the parents for helping you children to dress up, they all looked amazing! We are looking forward to seeing you on the 28th March for our class presentation.
Awesome Egyptians!
This term our topic is Awesome Egyptians!
We began this term with a workshop.
We learned all about the ancient egyptians, the importance of the River Nile and the gruesome task of mummification! We acted out how we would perform a mummification and then we performed this to 3B.
We are also linking this to our literacy work where we will learn about howard Carter and how he discovered King Tut.
Here are some pictures of us in our workshop.
Welcome back
Welcome back after our first half term holiday!
We hope you have all had a well deserved break.
This term our new topic is 'Head 2 Toe' we will be learning about our bodies, skeletons and how to stay healthy. Thankyou for all of the hard work the children have applied making posters and models etc.
In literacy our new unit of work is 'Traditional and non-traditional fairy tales'. We will be looking at how fairy tales can change depending on who tells the story we have begun this week by watching 'Shrek'. The children were able to tell me how this is different from and traditional tale.
Class Presentation and Harvest Festival
Firstly I would like to thank all of the parents for their support and those who were able to come to the class presentation. The children had a fantastic time and we hope that you enjoyed it as well.
We would also like to thank all of the parents who were able to attend the harvest festival we hope that you enjoyed it. The children took great interest in learning about harvest and learning the poem that they performed.
Year 3H
Our Rainforest Day!
At the beginning of term we started our topic Life in the Rainforest.
To begin we had a visitor called Paul, He is a rainforest expert.
He brought lots of rainforest animals with him that the children had the opportunity to touch.
We also looked at and drew lots of artifacts that he had bought along with him.