Year 3J
Literacy
We were inspired by the Bidfood delivery lorries to create our own land made out of food. We wrote a setting description of our world using exciting adjectives and conjunctions to join ideas. Today the lorry came to our school to deliver food and we had a look at the picture on the side. We also tweeted them and hope to hear what they think of our work.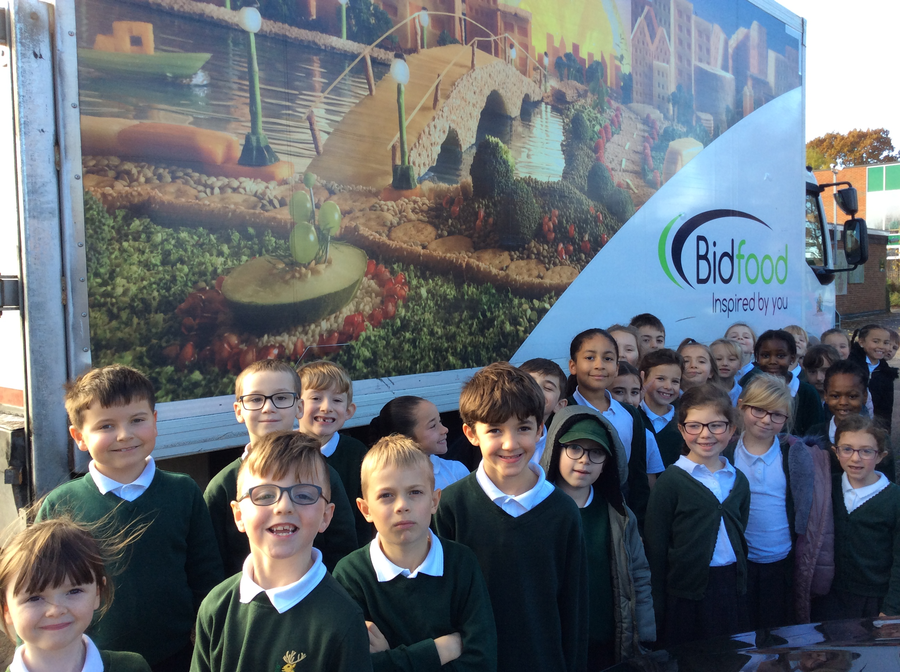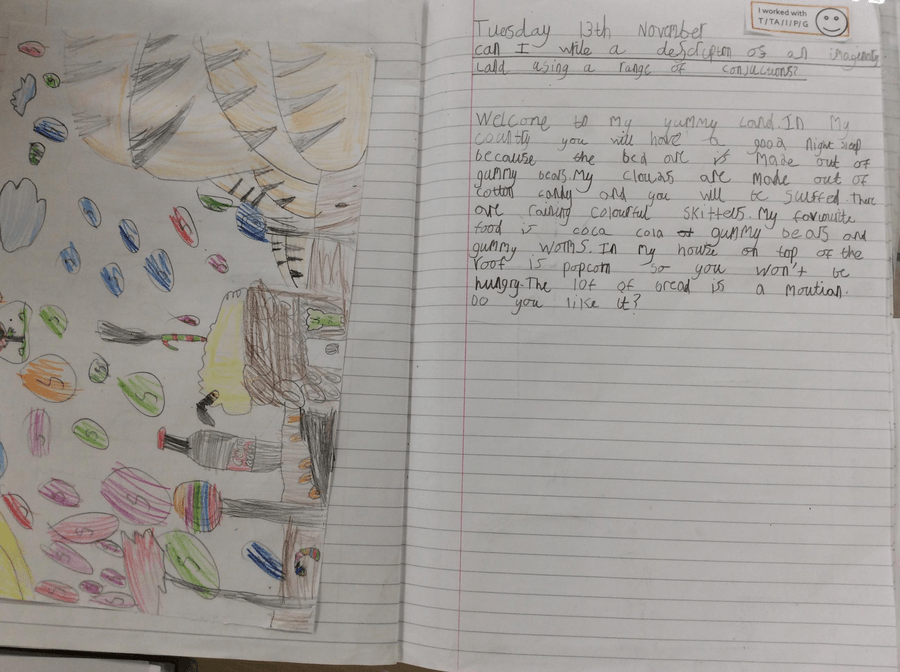 Sewing Poison Dart Frogs
We have worked really hard designing and sewing our own poison dart frog.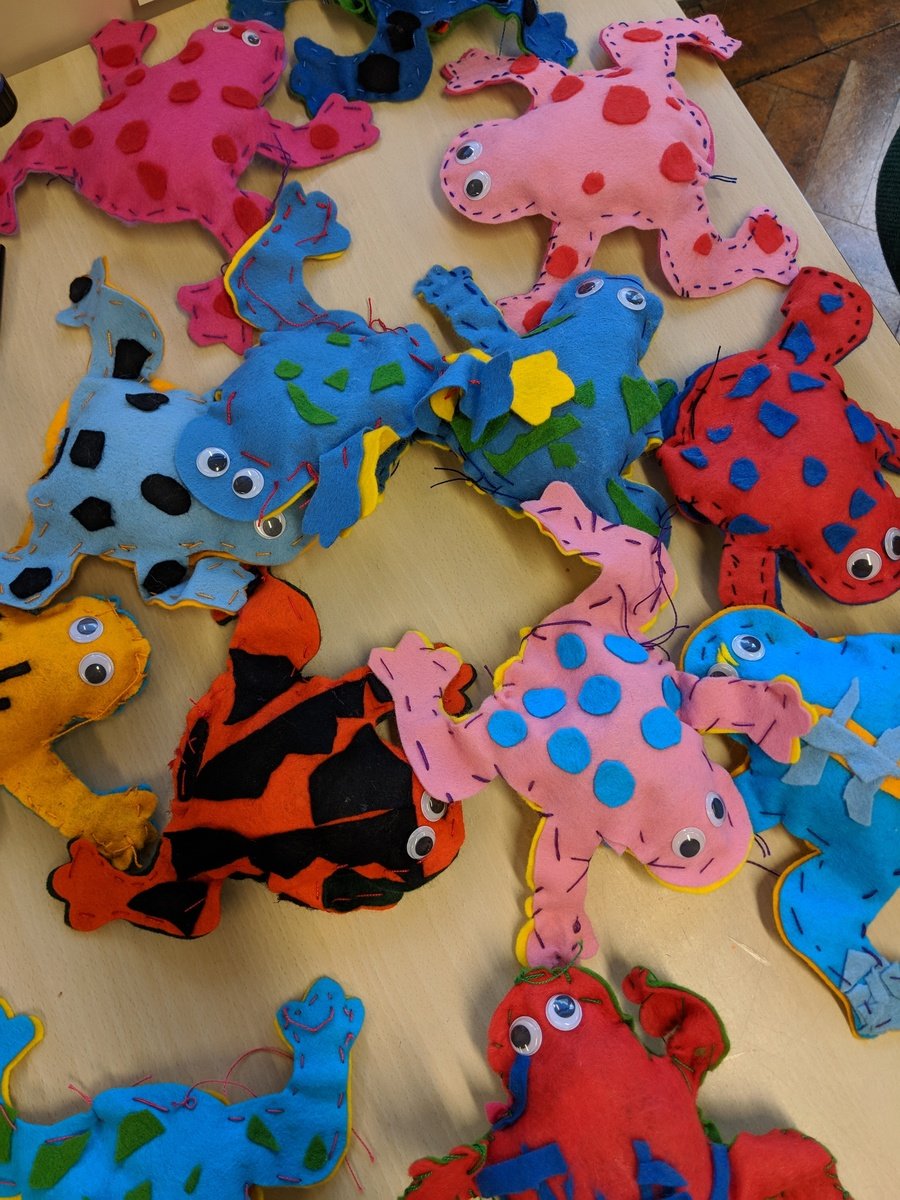 Rainforest Workshop
We have had a great day in year 3 meeting some of the creatures found in the rainforest. Some of us were even brave enough to touch a tarantula. We met stick insects, snakes, lizards, cockroaches, tarantulas, beetles, poison dart frogs, scorpions and many more.
Welcome to 3J
We hope you had a lovely summer holiday.
This term our topic is Life in the Rainforest. We will be covering Science, Art, D&T, Geography, Music.
In Literacy we are looking at the book 'Mirror.' We are pretending to be one of the children in the book and writing a letter about our day.
In Maths we are looking at 3-digit numbers, regrouping 3-digit numbers, subtracting and adding 10 crossing 100 e.g. 96+10 and 106-10.
P.E. is on Monday so don't forget your P.E. kit.
Next Monday we have a Rainforest workshop where we will get to meet some of the creatures you might find in the rainforest. Check back for some photographs of those brave enough to hold them!