In our maths lessons we have been using Base 10 equipment to group and regroup 4-digit numbers. The equipment has really helped us identify the place value of different numbers.
As part of our Mayan topic, in our art lessons, we have designed, made and painted our own Mayan ceremonial pots. We will be using our clay skills to create a Mayan Alluxes (person) after half term.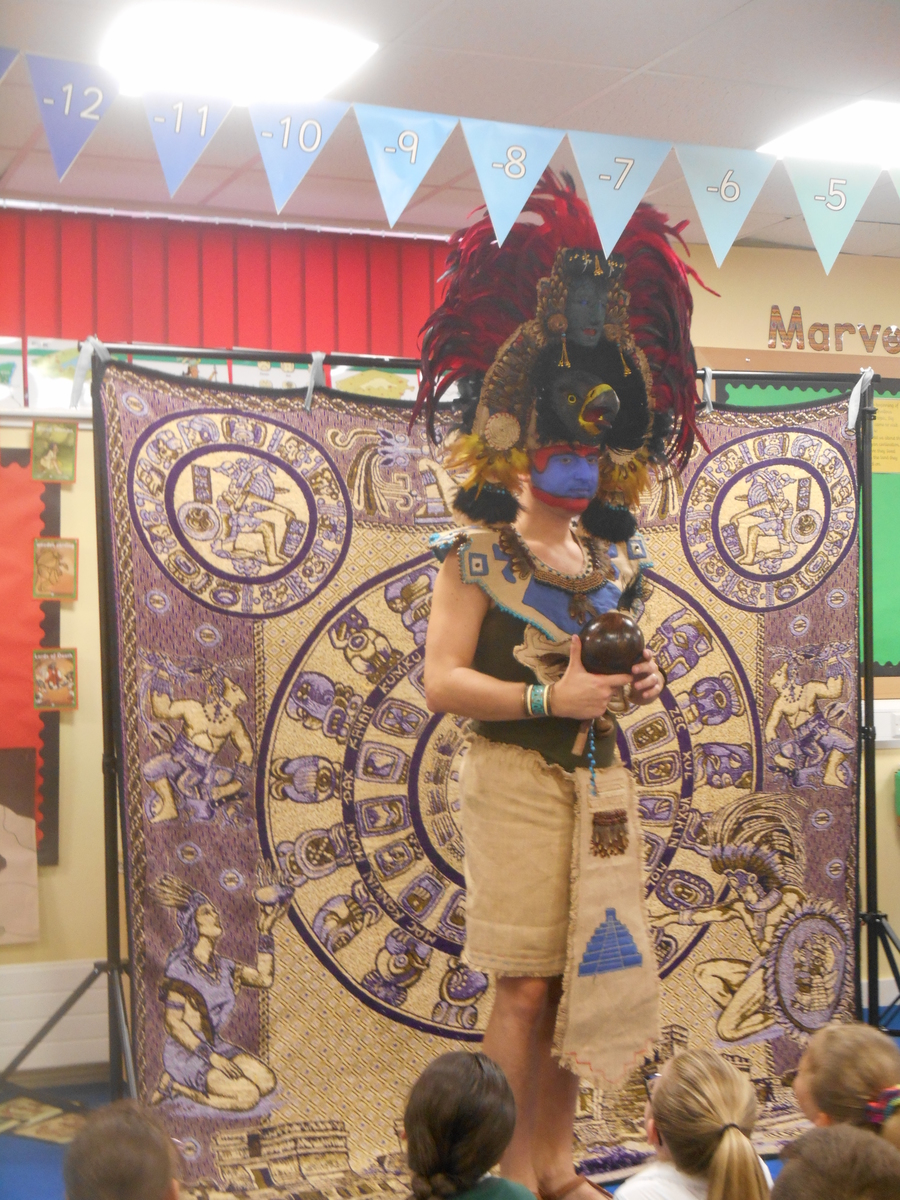 We had a visit from an ancient Mayan today, called Big Nose (Robbie). We learnt about various Mayan myths through role play and looked at various artefacts. We also tasted some chocolate containing 100% cocoa.