Roman Chariots
Year 4 have made Roman chariots! After the chariots were built, they built a robot by following instructions on Lego WeDo which was followed by a modern chariot race on the playground.
Escape from Pompeii
by Christina Balit
In literacy, our 'Take One Book' unit is based around the whole-school theme of COURAGE. Year 4's text is all about the Roman city of Pompeii. The children have learnt about Pompeii, Mount Vesuvius and other volcanoes within their topic lessons and they are now applying those facts to their literacy work.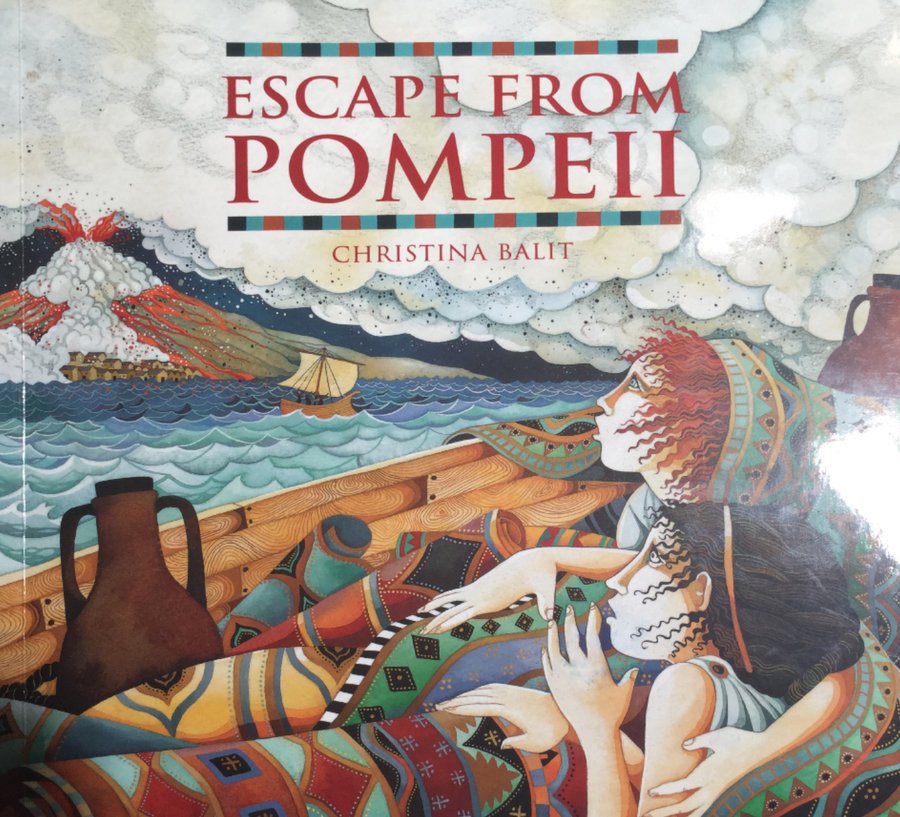 Roman workshop
Today, we were joined by Robbie from 'Past Productions' who delievered a fantastic Roman workshop. The children learnt lots of new facts, played a Roman army game, they looked closely at artefacts which included Roman inventions, they acted out Roman stories in groups and performed them to an audience. They also completed a quiz on their findings throughout the day.
If you would like to continue to learn about The Romans, please visit this website: http://rome.mrdonn.org/games.html
Roman Mosaics
4S have learnt all about Roman mosaics and had a go at making their own. We found out which tools were needed, looked carefully at images of different Roman mosaics and wrote about our findings in our topic books.
Butterflies
Our class butterflies were released on our school field today. The children have enjoyed watching their transformation and writing about them in lessons.
World Book Day
On Friday, we celebrated World Book Day by dressing up as our favourite book characters. We completed a range of reading activities in our literacy lesson.
Thank you to Parents for providing another year of fantastic outfits!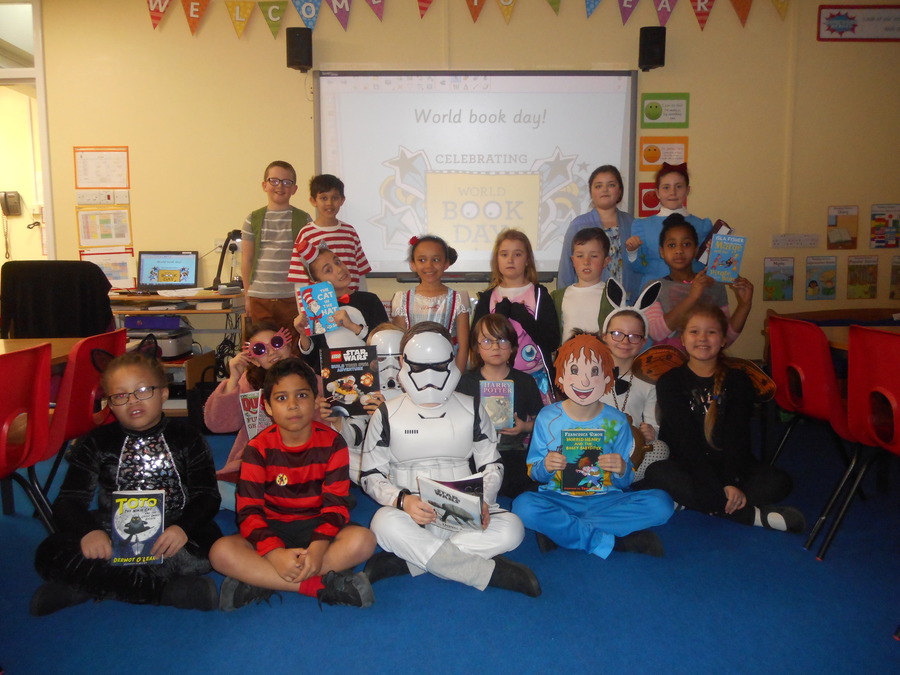 Explanatory texts
We ordered a butterfly farm and watched our caterpillars transform! Everyone then wrote about each stage of the process in literacy with the title: 'How to grow and release butterflies into our local environment'.
Hockey skills
Throughout our Spring term PE lessons, we have been developing a range of skills for different invasion games. The games that we have focussed on have been football, netball, basketball and hockey. Some of the skills that we have developed have been: ball control, passing, throwing, catching, defending and shooting.
More photos of each lesson are available to view on your child's Seesaw account.
D&T projects
Making an energy efficient house
Here are just a few pictures from our D&T project. A lot of skills were needed for this project: measuring and cutting wooden dowel, assembling the wooden structure and using cardboard triangles to reinforce the sides, making an electrical circuit and adding accessories to make the house energy efficient.
Thank you, Mrs Pope!
4S have had a lovely last day in their Christmas jumpers.
We would like to wish Mrs Pope all our best wishes as she leaves today to start her new role.
Thank you for all of your work with us, Mrs Pope!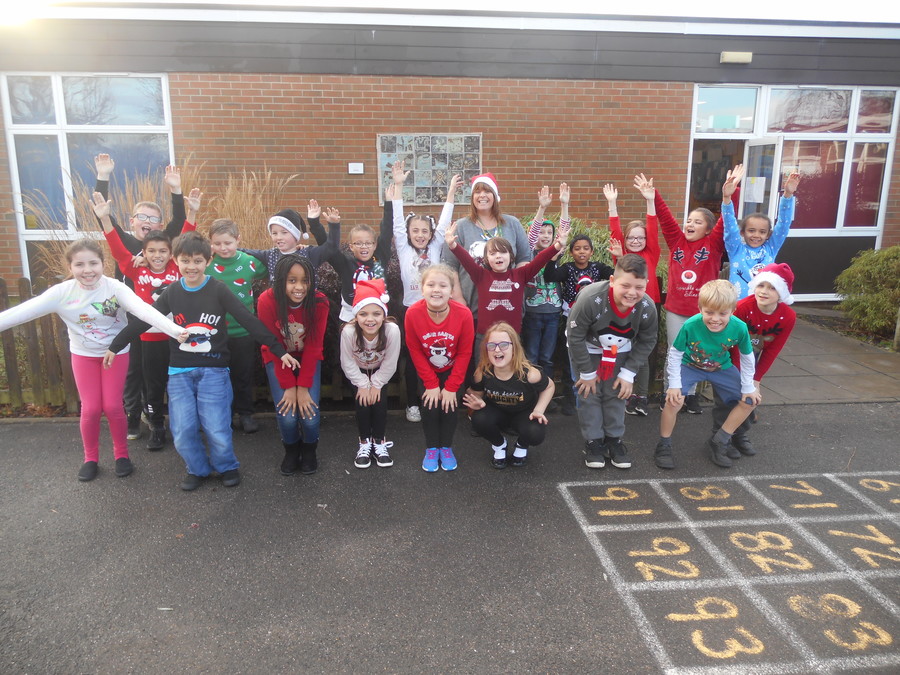 Solids, Liquids and Gases
In Science today, we acted as atoms in solids, liquids and gases. Here are pictures of us acting as the different states of matter.
Class presentation
Thank you to everyone who attended our class presentation, 4S did an amazing job and taught the parents lots about The Maya.
Mayan Statues
Look at our a-MAYA-zing Mayan figures! The children all made these statues from clay, sewed capes and added accessories and paint. Well done, 4S!
Mayan Tortillas
In groups, we followed a recipe to create tortillas with maize flour, just as the Mayans did!
We also added a little bit of honey, as we found out that The Maya kept bees too.
Underneath the slideshow is the card that we followed, should you want to make your own tortillas at home.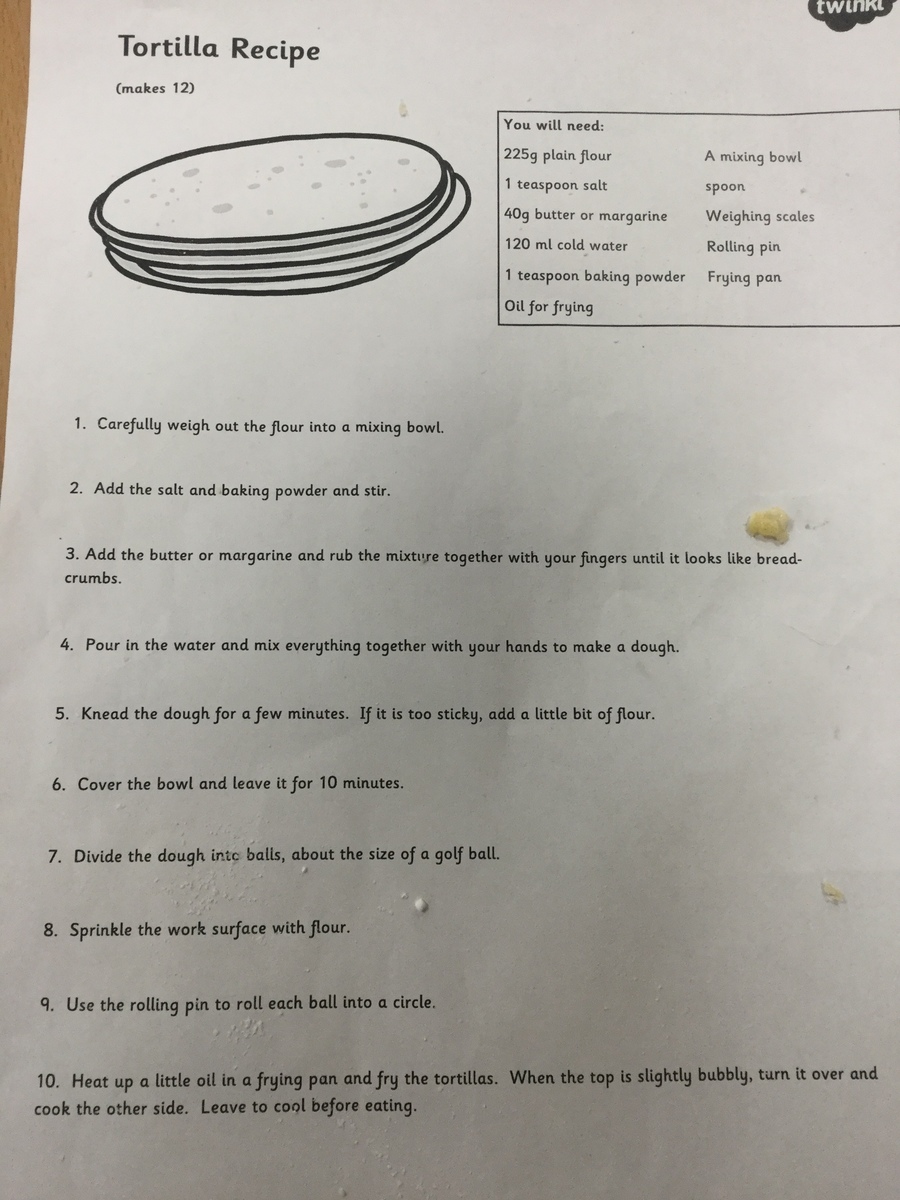 Harvest Festival '17
Yesterday we had a fantastic celebration. Year 4 did brilliant job at explaining how Harvest is celebrated around the world.
Thank you very much for all of your food donations.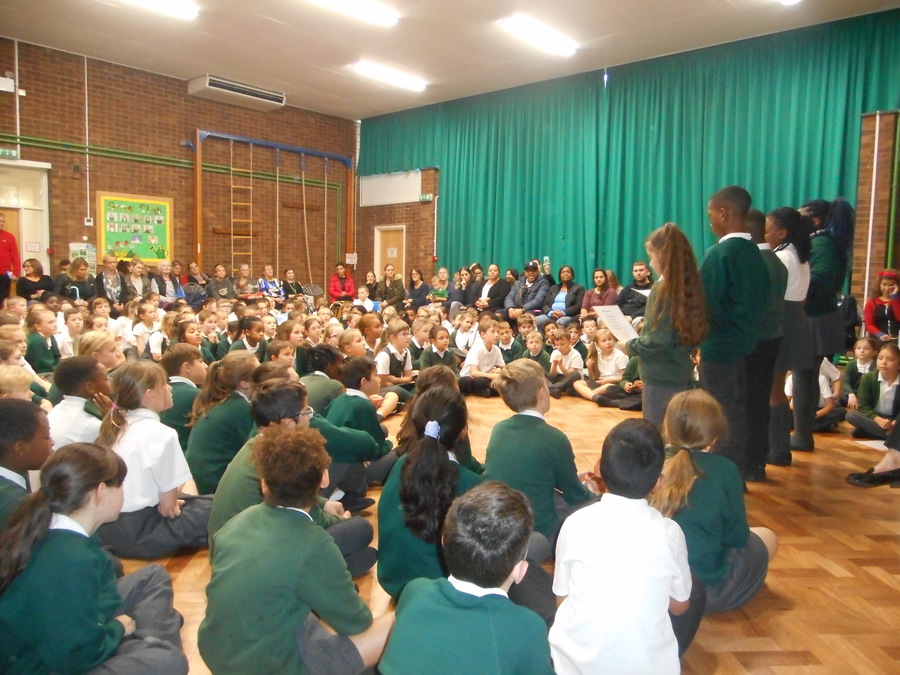 Free Verse poetry ideas
We worked as a group to come up with vocabulary ideas for our Mayan free verse poems.
Angles
We have been showing our understanding of angles by drawing on our tables!
Can you spot the right angles, obtuse, acute or reflex angles?
Which lines are horizontal, vertical, parallel or perpendicular?
Painting in 4S
We have been developing our painting skills in preparation for painting our Mayan ceremonial pots. We have created new colours by mixing the primary colours.