MOON ZOOM
Our topic this half term is 'Moon Zoom'.
We will be taking part in many fun space themed activities this half term and we are so excited to learn all about space and astronauts!
We will be making moving pictures in D&T, with a focus on temporary, fixed and moving joins. In History, we will be learning about the missions to the moon with Neil Armstrong and Tim Peak. In Music, we will be looking at different space themed music and adding our own movements which we will then perform to a small audience.
In Science we will be learning about objects and the materials from which they are made, this will also be covered in our first Literacy unit with a focus on the book 'Space Race by Malorie Blackman'.
Look back here soon to see some of our hard work this half term!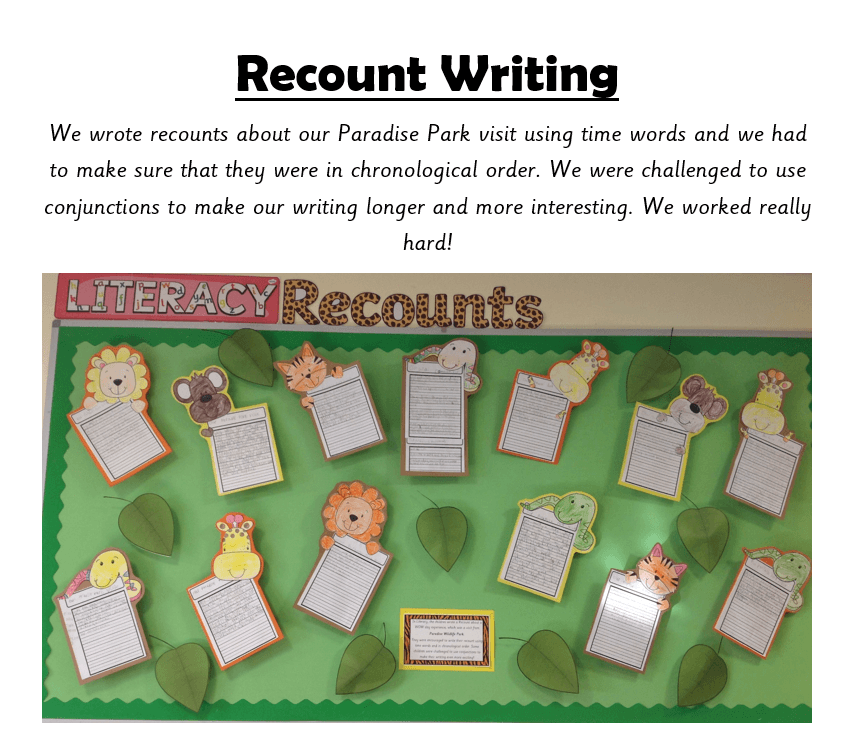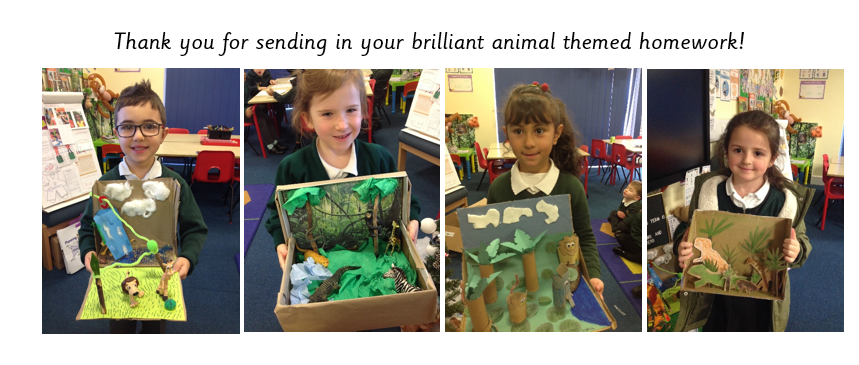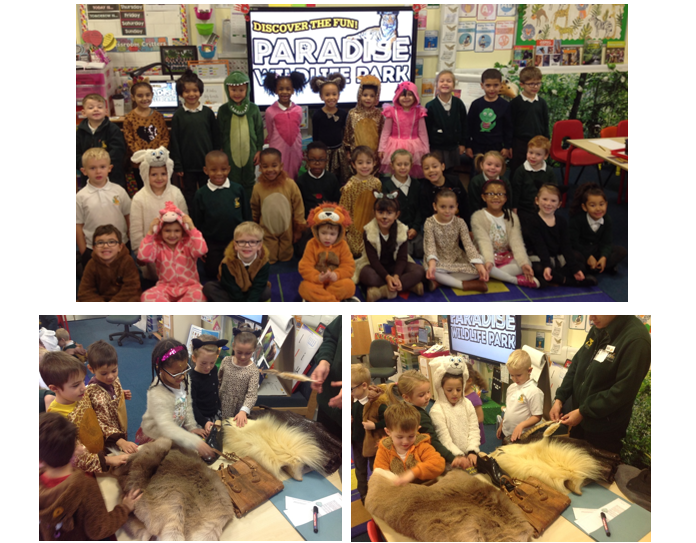 Welcome back to school! We hope you've all had a great half term!
Our topic this term is Paws, Claws and Whiskers. The children will be participating in an exciting visit from Paradise Wildlife Park, which will be part of our 'Brilliant Beginning'. The workshop will include the opportunity for the children to learn about animal classification and they will look closely at non-living bio facts to discover textures of the skin coverings of different animals, which will be very interesting.
The children will be learning about jungles and jungle animals in Geography. They will be looking at animals in detail in Science by grouping them according to what they eat. Furthermore, categorising different types of animals into their key groups: amphibian, invertebrate, bird, mammal and reptile.
In D&T, they will be planning and constructing their own animal enclosure as well as making and decorating an animal using a variety of textiles. Finally, in Computing the children will be completing several e-safety lessons and learning about algorithms when programming Beebots.
Look back here soon to see what we have been up to in class!
Take One Picture
We worked extremely hard in Literacy to create our own version of a 'Friendship' inspired picture and then to write a blurb to accompany our artwork. Here is some of our fabulous work that has been put up on display: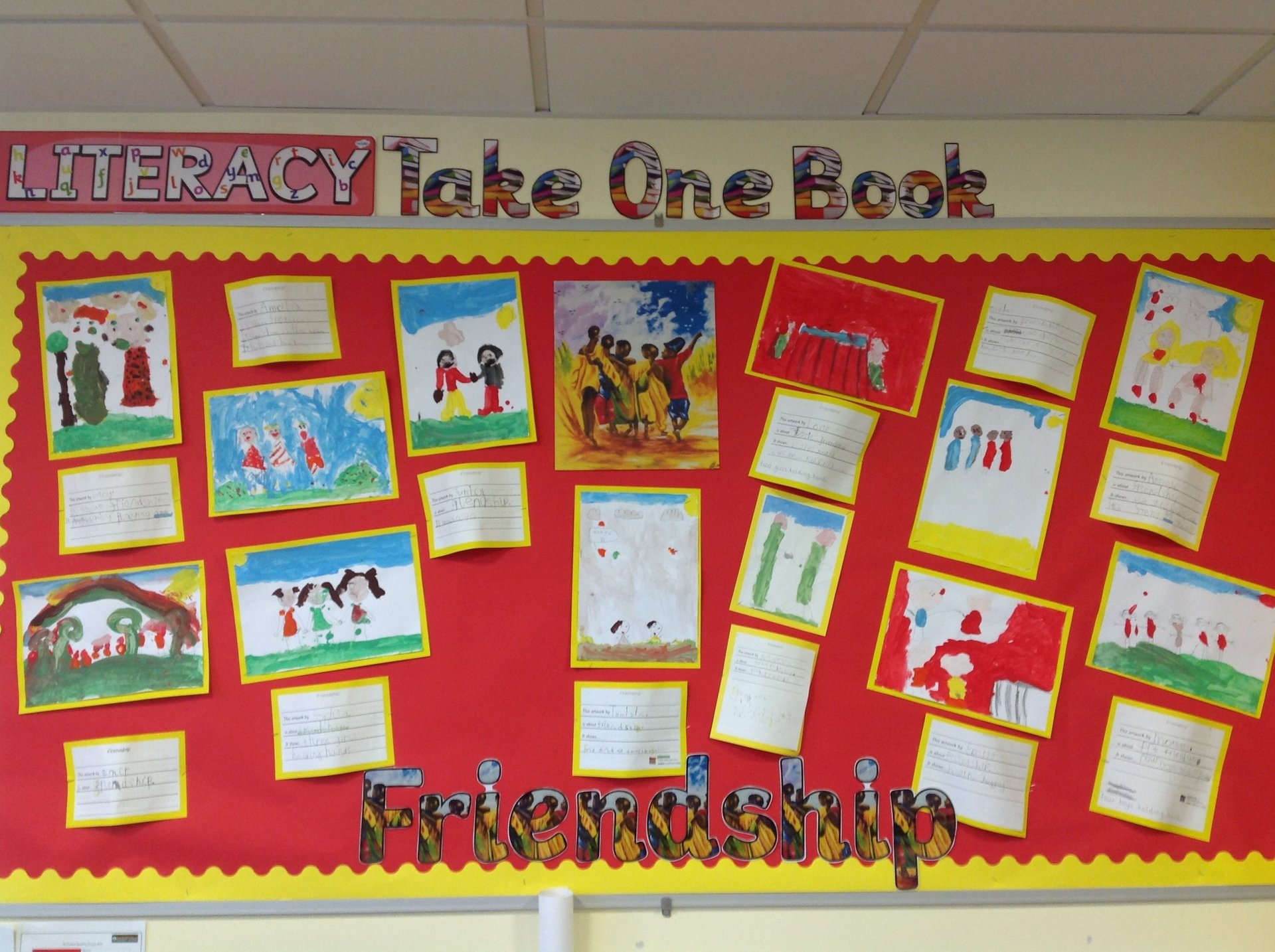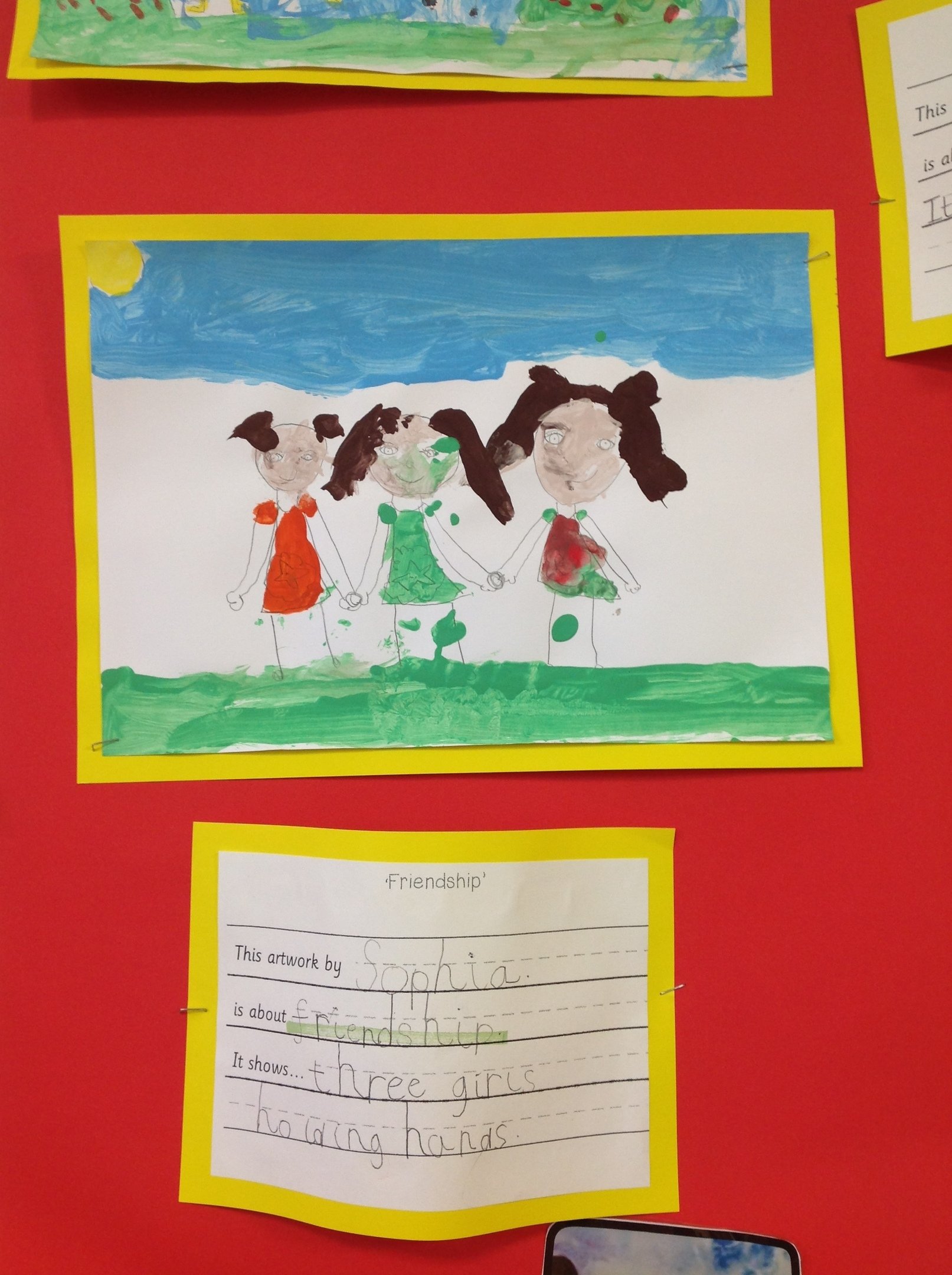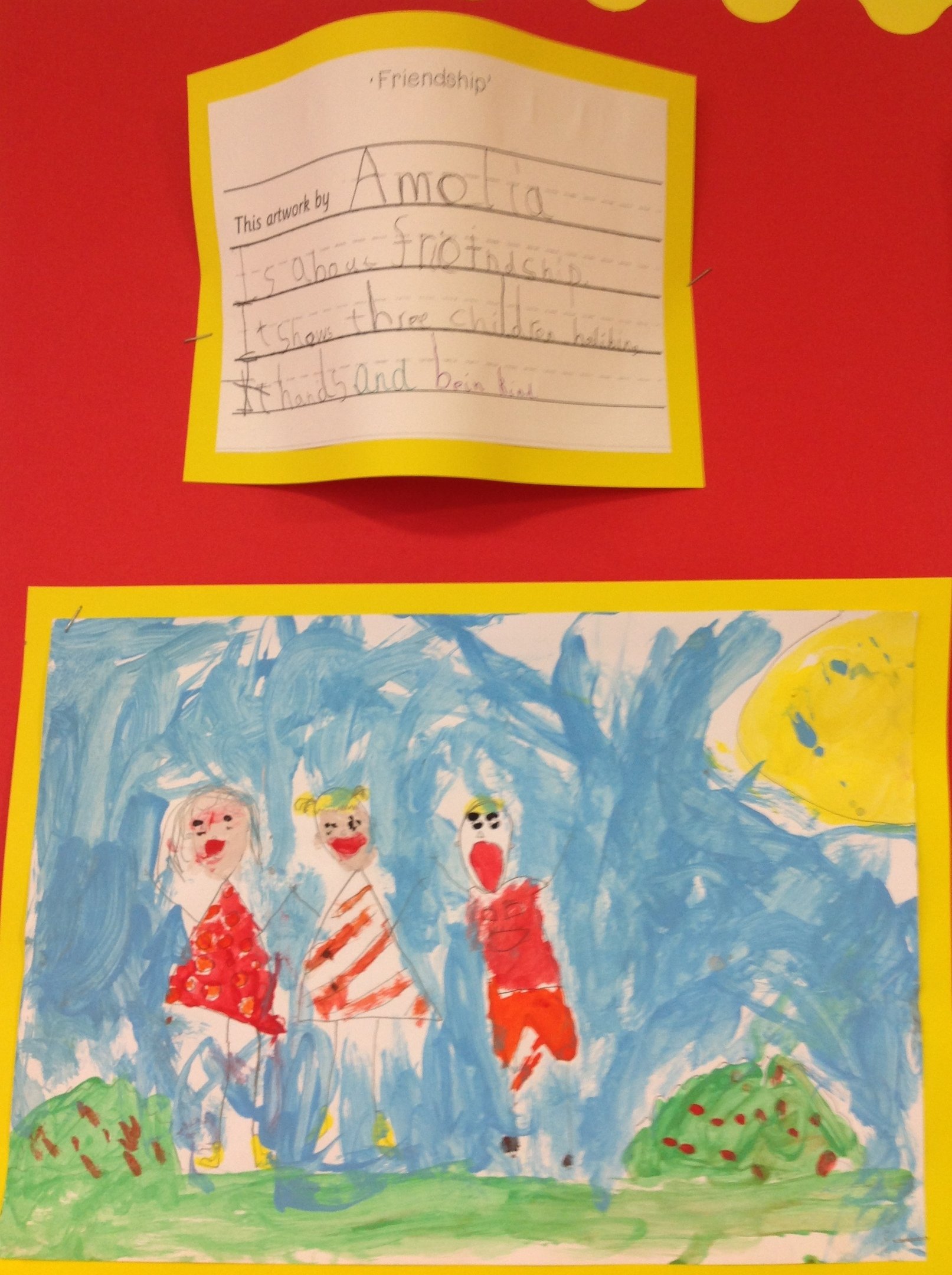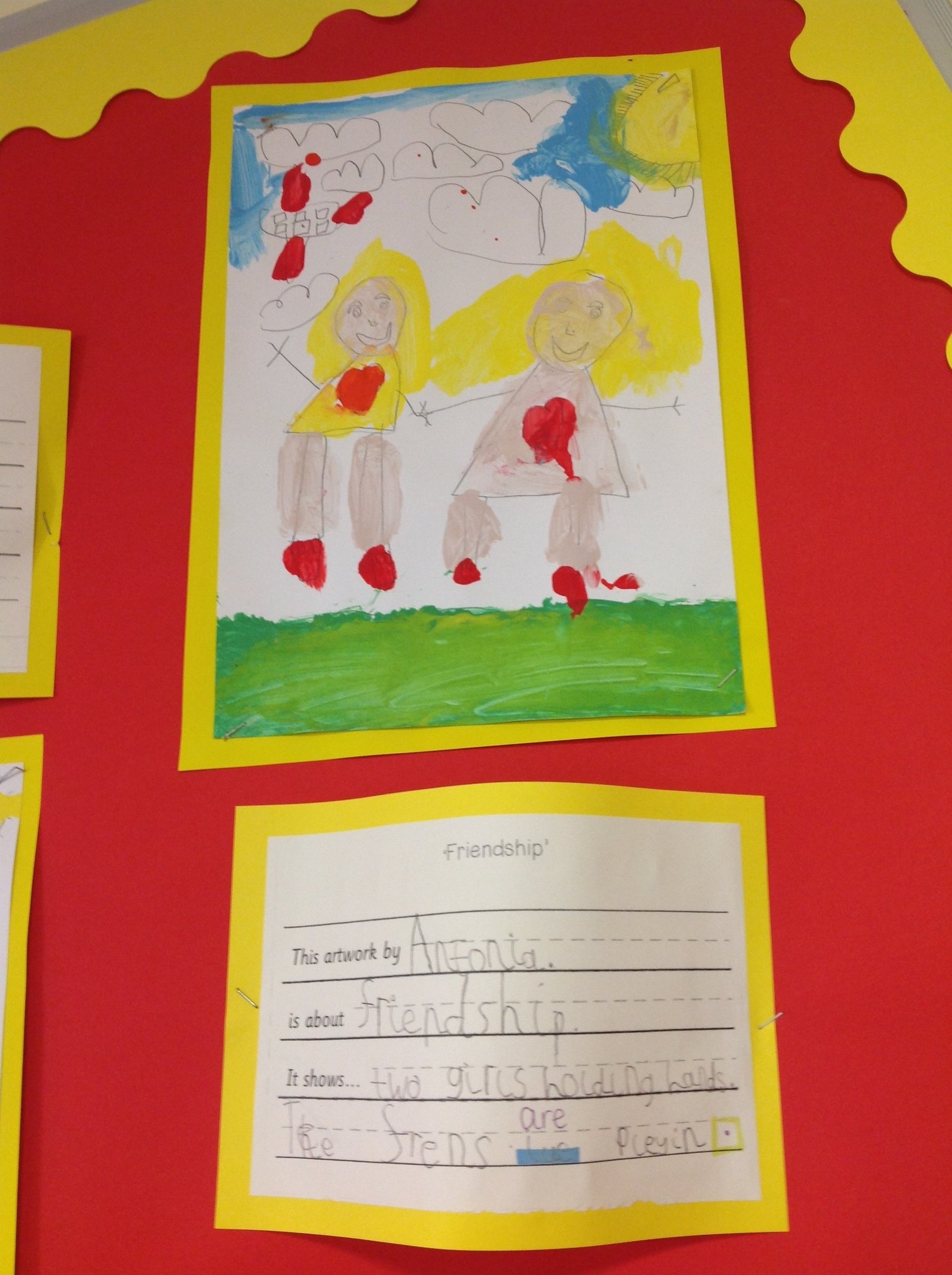 Please find attached below the New to Year 1 Parents Meeting:
New to Year 1 Parents Meeting.pptx
Welcome to 1E!
Our topic this term is Memories. The children will be discussing their favourite memories, looking at toys that their parents or grandparents might have played with and describing how they have changed over time.
Thank you for sending in the children's 'All About Me' bags, it was lovely to learn all about the children!
The children are thoroughly enjoying the role-play area titled 'Summer Holiday Memories'. The children have enjoyed discussing, role-playing and writing about their holidays and experiences.
Our Take One Picture unit in Literacy is called 'Friendship', which was created by a Ghanaian artist called Samuel Lartey. The children will be focusing on a picture rather than a text and the lessons will be linked to PSHE and Art. The children will be creating a final piece of work at the end of the unit, where they will be creating their own piece of 'Friendship' artwork and writing a blurb to accompany it.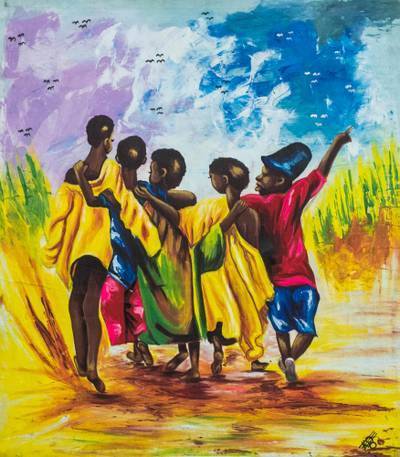 Look back here soon to see what we have been up to in class!
Miss English, Mrs Hopkins and Miss Pyne