Free Books for Schools with The Sun
Free Books for Schools with The Sun
19 November 2019 (by admin)
Information about collecting tokens to exchange for free books.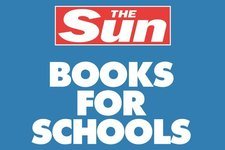 The Sun Newspaper has teamed up with Collins Big Cat to give primary schools, free books.
Tokens will be published in copies of the Sun Newspaper and The Sun on Sunday between Saturday 23rd November and Saturday February 8th. Please help us to collect the 3,500 tokens we need to receive a free pack of over 100 hundred books.