The Dot Artwork!
This term our topic is "Colours of the Rainbow!". The children have been exploring what it means to be an artist, and we read the story "The Dot" by Peter H. Reynolds. it was all about a little girl who thought she couldn't create art until she began exploring dots! This week the children had a go at creating their own pictures using a dot! They all thought of different things they could turn their dot into, and worked hard to draw what they were imagining! The children have learned that many artists give their artwork a name, so the children worked hard to add a title to their own artwork!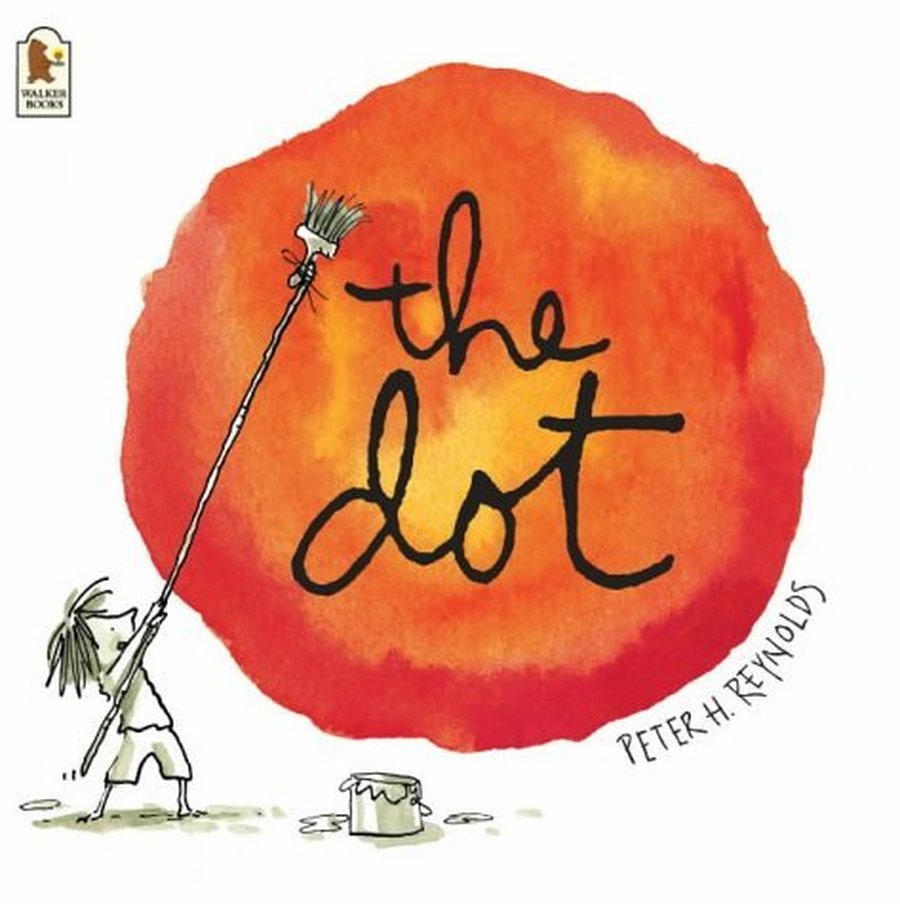 Feeling Good Week: 22nd - 25th February
For Feeling Good Week the children got up to lots of fun activities! Their favourite was creating bookmarks that reflected them. The children scratched patterns and pictures onto their bookmarks to show what they like about themselves, what they think they are good at and what they think makes them special!
Kind Hearts!
Today the children thought about how to be a good friend and how to take care of each other. The children thought about how important it is to be kind and the impact hurtful words could have on our friends.

To support their understanding, the children were shown a paper heart. The first image is what our heart is like normally. Then it was explained that when somebody says something hurtful, it feels like our heart gets crumpled into a tiny ball. The children shared how they felt when others say things to them. Finally, we looked at what happened when people say sorry and the children were surprised to see that when we smoothed the heart out, it still had lots of wrinkles. We then talked about the idea that saying sorry doesn't always fix our hurtful words and that it will leave an impact even if we make up afterwards.

So this week the children are really thinking about their words and being kind to one another. Some of the children had a go at making beautiful symmetrical hearts, painting on one side and folding it over to make sure both sides were the same. They made these to help them to remember to be kind!
Mood Music!
This week the children were working on their listening and appraisal skills! The children listened to different pieces of music and thought about how they each piece made them feel. They then used paint to express their feelings and responses to the different pieces of music!
The children listened to happy music, sad music, calm music and angry music. They discussed how each piece made them feel and thought about colours that might represent each piece of music. The children also discussed the kind of brush strokes they might use if they were painting to the music: Angry- quick, sharp, aggressive strokes; Calm- slow, gentle sweeps; Sad – slow, downward, sweeps; Happy – quick, swirly strokes, dots. They painted their moods as they listened, choosing colours and movements for a purpose. We then created a display to show their beautiful artwork!
Please find below an information leaflet regarding the Reception Baseline Assessment: