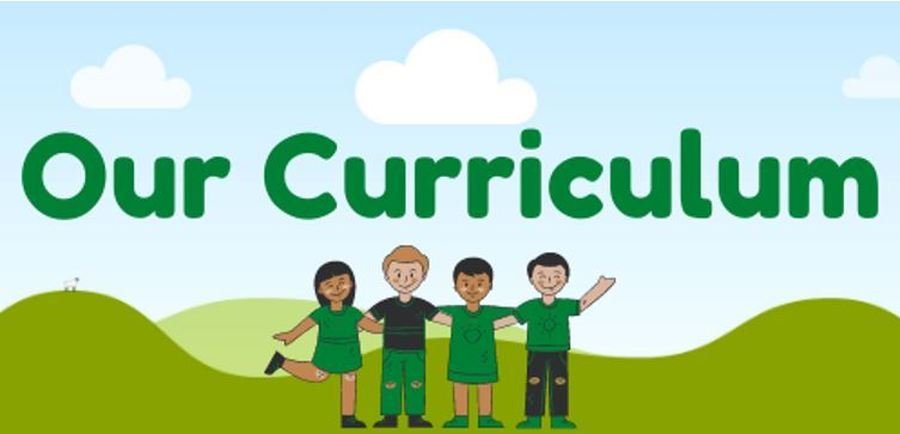 At Downfield we are very proud of our bespoke, purpose written curriculum. With the National Curriculum firmly at its heart, our topic based approach forges links across children's entire learning journey. Children become completely immersed in a thematic learning journey where much of their topic work is also enriched through our literacy curriculum. Careful text selection allows children to explore reading, writing and spoken language within the context of their topic.
Trips, visits and workshops are also carefully planned to supplement and enhance children's understanding within each subject and within each topic.
Subject leaders take their responsibilities seriously and are all encouraged to think deeply about their subject: what is taught; when it is taught and how best to engage learners to secure their understanding. Click on the icons below to read our curriculum intent statements for each subject area.
Links to subject specific pages can be found below.
Curriculum Intent Statements
As part of our curriculum design, we have developed a set of documents for each subject. These are used to plan, teach and asses from. A precis of these documents can be found below.
Progression document:
A document showing the skills developed in each year group in each area of the subject. As the name suggest, these skills are progressive and build on prior learning and prepare for future content.
PTA:
This stands for Plan Teach Assess – These documents are set out with our intent (NC), Implementation (medium term planning) and Impact (assessment statements taken from progression docs). These are entirely bespoke and form the basis of our curriculum.
Strands:
The strands document illustrates how the National Curriculum programme of study (or relevant document) has been organised into areas so for example finishing techniques in D&T or drawing skills in Art.
POS distribution:
POS refers to programme of study. This is where the required content for year groups or key stages is set out in the National Curriculum (or relevant document). Our POS distribution documents show how this content is shared across the year groups. So for example, the Geography document will show which year group is responsible for teaching about volcanoes and which year group is responsible for teaching mountains. The history document will show where The Egyptians are taught about and for which pupils Anglo Saxons are included.
Learning Sequences:
The learning sequences are generated using the progression documents. This include the statements for the year group in question, the previous one and the one following on. So for a Year 3 teacher, they can see what the children need to learn about in Year 3 whilst also seeing prior learning from Year 2 and what the children will move on to in Year 4. We hope that these will help teachers and pupils consider the sequence of their learning journeys in each subject.
For further information about how our curriculum provision supports the inclusion of disabled pupils, please visit the following policies/documents:
Inclusion
Accessibility
Equality
SEN
Curriculum Subject Intent statements